---
Take Biff to Go!
---
---
Follow Biff
Everywhere!
---






---
Check Out
What's New in
the Biff Shop:
---
† Recent Biff Related Events †

- -
Oh, you know it. I popped for a premium account at Cafepress on the Biff store. Now you can get an even larger variety of items than before! And, the place looks snazzy. = D

I have recieved a confirmation on the table at ConnectiCon this year and I have set the ball rolling on the printing process. If you folks have anything in particular you'd like to see printed, just bug via email with the tag "Biff Stuff" and I'll see what I can do. Remember, the con is July 13th through 15th at the Connecticut Convention Center (Massive new building) in Hartford, CT. Myself and my friend, Christian Shaw, will be there. Stop by, talk for a bit, buy some stuff. It'll be a grand time for all!

Back to work on sketches/scripts. Peace!

*Poof*

Posted by Prophet - Thursday, May 31, 2007 - 1:27 PM
---
† Recent Events - 05.18.2007 †

- -
Finally done with school (Or so I hope!). I have been working on strips and should have something to show for it soon.

Broken Record? Sure. But, that's the high cost of college. One must put school work first - ahead of extras, ahead of gaming, ahead of everything - or else you might not make it to graduation. o.@

Being the crafty comic guy I am, I snuck a little Biff side project into one of my classes as a Final Project. I'll get that PDF up soon to feed your madness tonight. 'Till then, carry on.

*Poof*

Posted by Prophet - Friday, May 18, 2007 - 4:01 PM
---
† Site Add-Ons and Extras †

- -
Classes are in full swing but I've caught enough time to get some additional items for the site done.

- New Items in the Store:

Yep, got a brand new shirt in over at the store starring Biff. One of a couple of Character shirts I've working on in-between classes. Expect more and, in response to more products, an expanded store (possibly).

- New Icons and Images:

You guessed it. Now some more of those empty placeholders will have some content in them! And I'll toss in a quicky animated icon if time allows.

Back to work for me. With luck, I'll get more of this stuff out of the way before the Con season starts up for me.

*Zoinks*

Posted by Prophet - Friday, March 9, 2007 - 3:14 PM
---
† Curses! †

- -
Just started again and already I'm late. -.-

Good thing is, the comic will be done a bit better than the last one. I've come down with some kind of sinus infection so I'm running a bit slower. This could translate into better art or more delays but all will be seen soon enough.

By the way, I have some bios written up and ready to be loaded. Expect those soon too. Peace!

*Zoinks*

Posted by Prophet - Saturday, February 3, 2007 - 4:55 PM
---
† YA RLY! †

- -
The first new Biff Comic in nearly 6 months. o.o

I've got a bunch written and sketched, ready to be finished... assuming I have the time to work on them. Time Management: the bane of my existence. -.-

I will attempt to make Biff a Bi-Monthly deal. If I can swing two comics a month, I'm sure I can increase over time. A boy can hope, right?

Posted by Prophet - Sunday, January 14, 2007 - 12:27 AM
---
---
---
Support the Strip!
---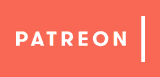 ---
---